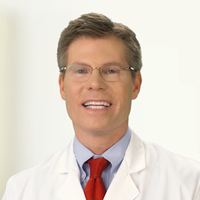 Pricing Your Hair Transplant
Hair transplants aren't something you purchase on a whim. Much like a new car, they are an investment that requires careful research. Which hair transplant method should I choose? How much downtime is required? And, most importantly: How much does a hair transplant cost? Our team at Nashville Hair Doctor has put together this guide to make it easier for you to budget for your hair transplant.
Broad Range of Hair Transplant Cost
Google "hair transplant cost," and the results will cover a range anywhere from $4,000 to $15,000. There are outliers on either end, but this is the broad range most hair transplants will fall into.
So how do you know whether you should shop for a $4,000 transplant or a $15,000 one?
The best way to look at the cost of a hair transplant is to compare the cost per graft for different methods and providers. To understand what this means, let's briefly review how a hair transplant works.
Transplanting hair means that hair follicles are taken from areas of your scalp with healthy growth and implanted into the balding area(s) where they eventually take root and resume growth. They are inserted into these areas in so-called follicular units, which are groupings of 1-4 individual hair follicles. No matter which hair transplant method you choose, the process of implanting these follicular units into the recipient area of your scalp (or face, in the case of a beard transplant) is essentially the same.
Hair Transplant Cost Depends on Hair Transplant Type
Where hair transplant methods differ is at the source: How do you extract the healthy hair follicles later used for transplantation?
You can:
a) Surgically remove an entire strip of scalp and subsequently cut it up into literally thousands of follicular units. This is called the Strip Method.
b) Manually remove the follicular units with a machine that uses pneumatic pressure. This is called Follicular Unit Extraction or FUE, and the commercial name is NeoGraft.
c) Automatically remove the follicular units with a robot guided by a computer algorithm. This is called the ARTAS Robotic method.
Calculating Hair Transplant Cost per Graft
No matter which of those methods you choose for your hair restoration, most providers will base their price on a certain cost/graft. One provider might quote you $9,225 for 1,500 grafts – approximately the national average for a NeoGraft hair transplant – and another might quote you $5,925 for the same number of grafts. The cost per graft in the first case is $6.15, and in the second case it is $3.95.
| | Number of Grafts | Hair Transplant Cost | Cost per Graft |
| --- | --- | --- | --- |
| Provider A | 1,500 | $9,225 | $6.15 |
| Provider B | 1,500 | $5,925 | $3.95 |
Of the three methods described above, traditional Strip Harvest Transplants are typically the lowest priced because of the lower demand on the surgeon's or technician's time. You may find it advertised for as little as $2 per graft. This might explain why it is still one of the most popular hair restoration techniques. However, be aware that it comes with the significant downside of leaving behind a linear scar on the back of your head, and significantly longer downtime to allow for the incision to heal.
ARTAS Robotic is typically the most expensive hair transplant method because of the high cost of the equipment needed.
Neograft hair transplants are typically priced somewhere in between. In many ways, they are the Goldilocks of hair transplants – not too expensive, and the best results. Very broadly, a generic NeoGraft hair transplant has a national average cost of $9,225. We invite you to request a free quote by uploading your pictures to learn how we can save you up to $7,000 off the national average of NeoGraft.
How to Compare Hair Transplant Price Quotes
Once you have established the cost per graft, you'll think it's fairly straightforward to compare price quotes from various providers. But beware! You might still not be comparing apples to apples if you're not careful.
In the world of plastic surgery, not all price quotes are done the same. Some providers will quote you a low base price and add on fees and surcharges later. Commonly added surcharges are surgeon fees, facility fees, or anesthesia fees. You may also have to pay taxes on your procedure. Prescription medications are another line item that you need to factor in.
At Nashville Hair Doctor, all hair transplant price quotes are all-inclusive. This means that what you see is what you pay. If you are quoted a $4,950 hair transplant, $4,950 is what you'll pay – no hidden fees or even taxes added on. The only additional cost you will see is that for prescription drugs we will call in at your pharmacy for you to pick up prior to your procedure.
Factor in Discounts if Availbable
At Nashville Hair Doctor, we believe in everyday low pricing. We know that our prices are very competitive, and we won't hound you to book "this week" or else your discount expires. We will quote you the true cost of your hair transplant and give you time to make a decision, however long that may take.
However, we do offer two discounts, no matter when you book: We provide a travel discount of $200 for assistance with any hotel or travel costs for our out-of-town patients. And we also offer a military discount for members of the Armed Forces. Please make sure you mention your military status at the time of booking so that we can extend this discount to you
Interest-Free Financing
Once you have received your price quote minus any potential discounts, it will be time to budget for payment. We collect half of the total procedure cost at the time of booking to reserve your spot, and the other half two weeks prior to your procedure. Many of our patients use one of our approved lenders to apply for a medical financing plan. With such a plan, you can spread out your payments over a period of time for easier budgeting. The first 12 months are typically interest-free. If you need or want a longer period, you can opt for one of the fixed interest 24-month financing options.
Please visit our Financing Options page for more information and to start your application process, which includes a free credit check to determine your credit score.
Other Factors to Consider Besides Cost
Getting the Best Restoration Plan
Cost/graft should not be your only consideration when choosing a hair restoration provider. It's a good tool to let you compare apples to apples when it comes to pricing. But it's even more important to find out how many grafts you actually need to fully restore your hairline and fill in your crown so that you get the desired results. In the cases described above, do you actually need 1,500 grafts? How will the technician restore your missing hairline? Will it look completely natural afterwards?
Choosing the Right Provider
It comes down to which provider you are comfortable with, and whose judgment you trust. Ask a lot of questions during your consultation so that you better understand the scope of your procedure. You may have already had a hair transplant that needs to be "improved," and one provider may be more experienced with such a revision than the other. You may have a better rapport with one hair technician over another, or certain hair doctors may assist you with a travel package and overnight hotel stay if your commute is too far, while others don't. In the end, the most important thing is getting the results you want. A hair clinic with proven results is a good start!
Managing Your Expectations
As with all plastic surgery, it is important to have realistic expectations about your hair transplant. If a provider promises a full head of hair within a week, they are not being truthful with you, and you best look for another one who gives you an honest assessment. Hair restoration is a lengthy process, because your hair can only grow so fast, and anyone promising quick miracle solutions is not a serious hair restoration professional.
Savings On Treatments You'll No Longer Need
Creams, special shampoos, vitamins – we've heard it all from the patients who come walk into our doors at Nashville Hair Doctor. They've either tried every other treatment and are frustrated that nothing has changed, or they eagerly ask us which non-surgical treatment we recommend. We hate to play the spoiler, but the answer is that only a hair transplant can truly restore growth. And once you've had it, you will save your dollars on all those other recurring treatments.
Investing in Your Self-Confidence
We hope we have given you a better understanding about the cost of a hair transplant. To be sure, hair transplants aren't cheap, but they also provide a very real long-term value for your personal well-being. You may not be able to buy happiness, but with a hair transplant you can buy a close second, self-confidence.
A hair transplant is a great investment – in your confidence and in your happiness.
Want to get started? Take 10 minutes to answer a few questions and upload your pictures and we will respond with a quote and restoration plan within one business day. Taking this first step won't cost you anything!