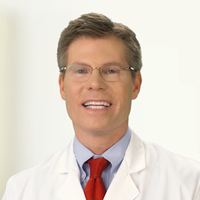 The work of a hair transplant master technician is as much a form of art as it is science. And as with any artist, years and years of experience are the key to beautiful work.
Yes, we insist on a sound educational foundation among our team members, and we value the importance of regular training to keep abreast of new technologies. But what makes our hair restoration technicians so good at what they do is the fact that they've built on their experience for a very long time.
Look at some of the results our NeoGraft Master Techs have achieved over the years: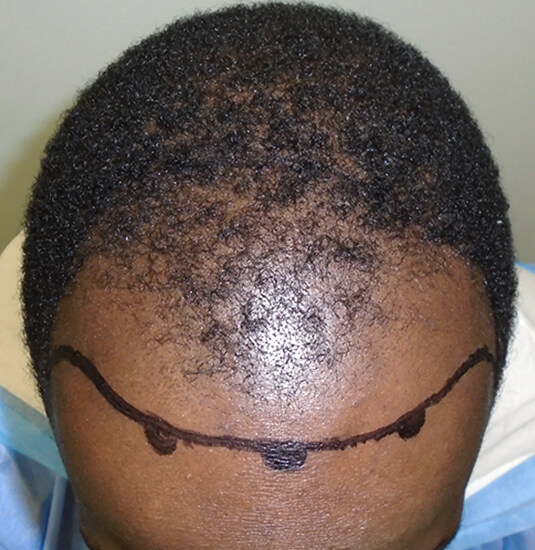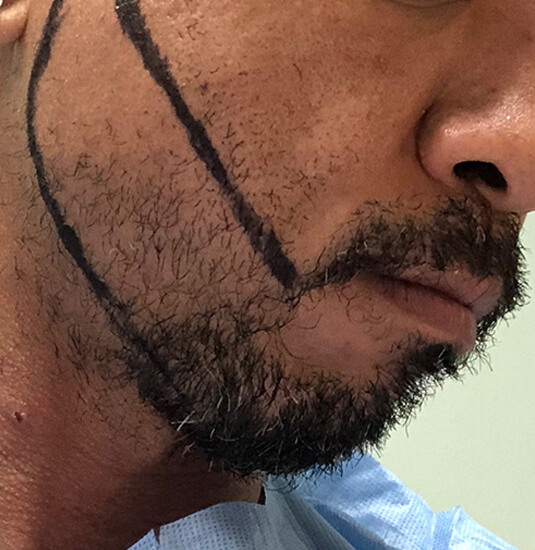 Occasionally, patients express a preference for a medical doctor to perform their procedure. This is understandable, but misguided. A good hair transplant technician has built up her or his skill level over years and years of experience. No medical doctor would ever be able to hone in such incredible skill, because he simply doesn't have the time to devote it to a single procedure like a technician. For this reason, almost every hair clinic employs skilled technicians, but they may advertise a physician nonetheless to look more "sophisticated."
At The Hair Doctor, we believe in being upfront with our patients. We are extremely confident in our incredible team, and when providing you with a quote, we will always proudly state who will perform your procedure. A board-certified plastic surgeon is always present at each of our clinics, but the procedure will be performed by a highly-trained hair restoration technicians.
We would like to introduce our NeoGraft Techs to you:
NeoGraft Master Tech Daryl Watson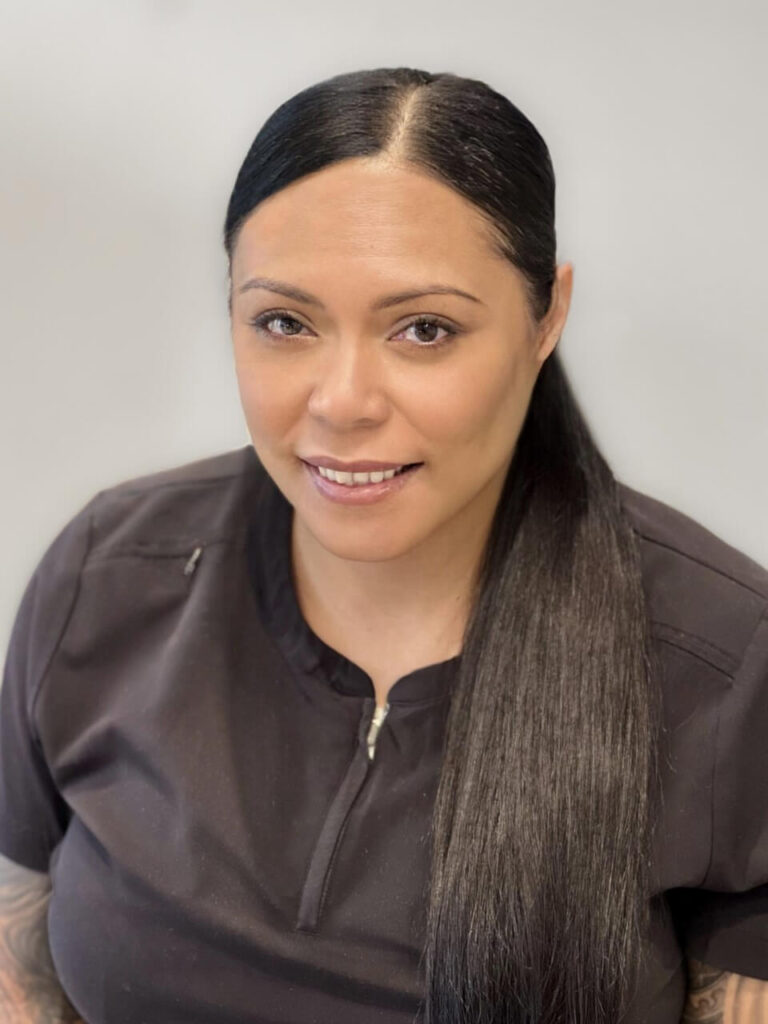 Daryl is an expert with 21 years of experience in hair restoration, both in FUT (Strip Method) and FUE (Follicular Unit Extraction, aka NeoGraft). Her experience includes various types of restoration technology, but NeoGraft is her preferred method due to its incredible success.
Our patients love how comfortable Daryl makes them feel during the procedure. We often hear feedback from patients that she ensured their complete satisfaction, going above what they imagined with a constant, warm smile.
Shauna, Daryl and the whole staff at the Memphis office have been amazing to work with. Shauna answered all of my questions as I decided if this procedure was right for me. Daryl and her assistant made me comfortable and took great care of me during the procedure. The Memphis office staff have been great to work with during the followup visit. The whole process was handled professionally and courteously.

AJ A, Collierville, TN, 2,500 grafts, September 2021
Through the thousands of procedures performed, Daryl has found that being a part of each patient's journey is a very important responsibility for her. She takes her ability to transform their hairline as well as their life very seriously. Whether you're just graduating college, celebrating an upcoming marriage, trying to keep the dad bod under control as well as the hair loss, or touching up an old procedure you had years ago – Daryl loves the customized restoration she is able to provide you with to meet your goal.
Born in the Phillippines, Daryl and her family moved to California when she was 5 years old. When she can find time outside of her busy schedule, she enjoys cooking, shopping, and spending time with her large family.
Great experience. Daryl did my procedure & she did an awesome job. Her & the tech made me feel very comfortable & I felt like it went very smoothly. Excited to see the results in a few months.

Dane L, Mandeville, LA, 1,500 grafts, December 2021
NeoGraft Master Tech Jessica Cruz
Jessica Cruz has fine-tuned her incredible hair restoration skills with over a decade in the hair transplant industry. Her extensive experience spans over 15 years performing both FUE and FUT hair restoration.
But it's not just her experience that makes her such a beloved hair tech among her patients. She has great people skills, which has patients come away from their experience not just satisfied with their results, but also invigorated by an entire day spent in her company. When Jessica is around, the office is always filled with laughter as she connects with her patients to make the long day enjoyable.
Jessica Cruz and Lisa Sanchez are just absolute stars. They made me feel comfortable and confident in my decision to move forward with such a procedure. The day was filled with laughs, great conversation and insight to what they were doing each step of the way. They were direct with my aftercare instructions and followed up along the way to make sure I stayed on track in the healing process. I couldn't imagine a better team to see this procedure through and it was well worth the investment I made.

Caleb L, Brentwood, TN, 1,500 grafts, November 2021
Jessica holds a Bachelor's of Science degree from Wayland Baptist University and has completed her certifications as a Registered Medical Assistant (RMA) and Neograft Master Technician. She has also completed in-depth training programs in HARRTS as well as HARRTS Robotic hair transplants. At the Hair Doctor, we firmly believe in a commitment to continued education and learning. In line with this philosophy, Jessica is currently pursuing a master's degree in nursing.
Originally hailing from San Antonio, TX, Jessica now lives in Atlanta, GA with her husband and four children. She travels to the Hair Doctor office weekly.
Jessica and Lisa were incredible and made my procedure as pleasant as it could be. Shauna and Amanda answered every question I had along the way.

Wesley W, Murfreesboro, TN, 1,500 grafts, October 2021
We hope that you've enjoyed getting to know our NeoGraft Master Techs a little better. But we've left off one important person: Shauna, the Hair Doctor Medical Consultant who makes everything happen.
NeoGraft Master Tech Corrina Vasquez
Having worked in the medical field for 16 years, Corrina Vasquez has been specializing in hair restoration since earning her CMA certification in 2009. As a Certified NeoGraft Trainer and FUE specialist, she has trained doctors and technicians around the United States in FUE hair restoration in addition to performing hair transplants as a Master Tech.
Corrina prides herself in her ability to help her patients achieve their vision for their hair restoration. She enjoys nothing more than witnessing how their new look gives them confidence and a sense of well-being. If you ask Corrina's patients, there are three qualities that stand out the most to them after their procedure: 1) how comfortable she helped them feel, 2) how thorough she listened and discussed how they wanted their hair designed, and 3) how fast the time went by the day of their transplant. She is regularly complimented on both her professionalism and her ability to make her patients feel at ease.
Corrina is originally from California but has lived in Texas for 31 years. In her free time, she enjoys cooking and spending time with her family and friends. She commutes weekly to the Hair Doctor office.
Very pleased to have chosen the Nashville Hair Doctor's office for service. Staff was friendly, informative, and professional. Not only was the staff great on the front end, but staff was excellent in post-op service as well.

Jonathan N · Nashville, TN · 1,500 grafts · April 2022
NeoGraft Consultant Shauna
Shauna is the very first person you'll interact with on your hair transplant journey at the Hair Doctor. You'll start by requesting a FREE quote. Once you've uploaded your picture and described your hair loss by answering a few questions, Shauna will get to work and present you with a quote and treatment plan within 24 hours. We know it can take months for you to decide whether to go forward with a hair transplant, but we also know that once you've made that decision, you would like to have instant and accurate answers.
Had a great experience! Shauna was super helpful and always available to answer any questions. Daryl was awesome as well and the procedure went so smooth and the healing process wasn't bad at all. I'd recommend this place to anyone!

Wayne S, Nashville, TN, 2,000 grafts, January 2021
We are not bragging when we say that among hair restoration clinics, Shauna stands out with her incredibly fast response times, her diligence in answering all your questions, her thorough understanding of hair restoration through thousands of interactions with patients and our technicians, and finally, her honesty. If you don't like "sales-y" pitches from other providers who call you daily with new special offers to close the sale – making you wonder why you weren't offered a good price to begin with – then you'll find communicating with Shauna at The Hair Doctor a breath of fresh air. You'll always get honest answers to your questions, no matter how late it is. (In fact, we suspect that Shauna never actually sleeps.) And she respects that it can take a while for you to make up your mind, or to compare prices and other factors, and will never pressure you into signing up for a hair transplant you're not ready for.
All of this is to say that we want you to know that you'll be in good hands at The Hair Doctor. We look forward to hearing from you. Request your quote now, even if you just have a question and don't want to submit a picture yet. We are here to help!